Grand Opening & Charity Event on
Feb. 27th
First and foremost, a big thank you to all of the members of Davenriche European Martial Artes School who helped out to make this possible. There would be no sword school or community here without you.
We had an amazing pool of fighters that came to the event. We had fencers from Phoenix, Los Angeles, Fresno, Sacramento and the San Francisco Bay areas.
We had around 200 guests, 30 fighters and over 20 charities represented. All the fighters had a great time in the tournament rings and the guests and fighters enjoyed betting on the contests for the benefit of the fighter's selected charities. Thanks to everyone in attendance, we raised over $1000 for the charities.
Guests also enjoyed the debut of the new indoor archery range. We had archery instruction for the beginners, and the more experienced were able to enjoy the range as well.
Watch for a YouTube video with pictures and footage of the event. We loved having you here and showing off the new home of DEMAS.
Lastly, please think of this post as our event record. If you attended or know someone that did, please tag yourself and/or your guest/s. This will provide us with a virtual 'guest book' that we can use to invite you to similar events in the future. (We have already received requests for more!)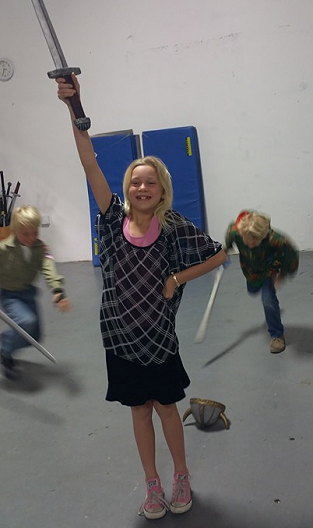 Charity Re
sults
---

$35
10 Books A Home


---

Pawel Wrotek
Garrett Williams

---

$71
13th Street Cat Rescue


---

Ian Mowat

---

$75
2nd Harvest Bank


---

Chris Castillo
Richard Cheetham
Kevin Forbes
Andrew Pribor

---

$65
Camp Taylor


---

Stephen Neuendorffer

---

$73
Cancer Research Institute


---

Shanee Nishay
Skye Hilton
Raymond Santos

---

$20
Children's Leukemia


---

Jason Ha
Sean Baker
Michael Kirkley

---

$12
Child's Play


---

Brian Stewart

---

$82
Combat Veteran's Hope


---

Dimitri Sanborn
Charles Boling

---

$119
Farm Sanctuary


---

Alex Laslavic

---

$20
Gifted Homeschoolers


---

J. Marlow Schmauder

---

$35
OKIZU


---

Ken Morlock
James Penziszewski
Thomas Levine
Leyla Azizova

---

$49
Hinds Hospice


---

Marcus Stosse

---

$44
Hinds Hospice (MS)


---

Jacob Plumb
Alec Plumb

---

$195
National Psoriasis Foundation


---

Timothy Anderson
Alan West
Kyle Griswald

---

$65
Save The Children


---

Justin Lang

---


Special Thanks


---

David Rix Nelson
If you haven't been to our school before, please refer to our directions. Your G.P.S. may misguide you.
Please click here for more information.
Davenriche European
Martial Artes School
3266 De La Cruz
Santa Clara, CA 95054
phone: 408-216-9351
fax: 408-776-8188

info@swordfightingschool.com